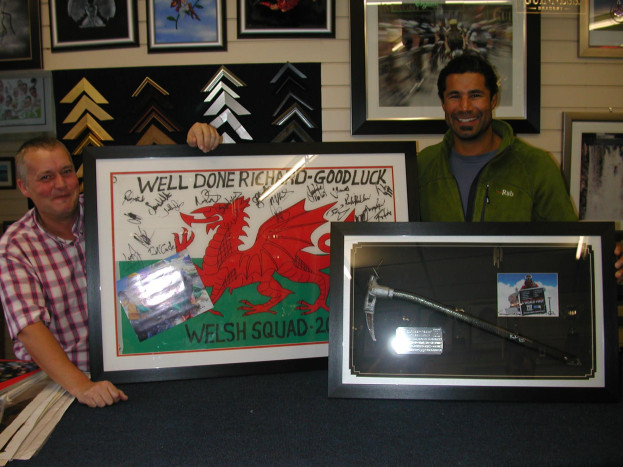 Framing Wales is a family run business that started with father and son, Brian and Alun, in 1990.
The journey began with a mission to provide a high quality and bespoke framing service. The demand became apparent when the creative family wanted artwork and sporting memorabilia framed with their ideas. The business continues to strive and evolve. The team now includes Marilyn and Luke, who share the same passion and creativity to execute the customers vision.
We pride ourselves on high quality workmanship. We enjoy creating unique peices, and take great joy in knowing our work may be on display with your art or memorabilia for many years to come. The business has grown over the years, experimenting and developing in various crafts and specialities, that have enabled us to meet the requirements of our customers. We have bought high quality equipment that ensures we can provide a range of services including engraving, trophies, embroidery, and vinyl signage.
We have provided services to..... WRU etc Our links with local companies and our community has allowed us to give back and support them... We have sponsered.... And Donated...
We look forward to seeing how our team can help you! Please feel free to visit us in our shop-500 Cowbridge Rd East Cardiff, call us on 02920 579997, contact us via email at FramingWales@gmail.com